dreamflower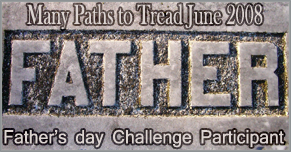 An anthology of stories submitted for the June 2008 Challenge. The theme was "Father's Day", and each author had a quotation from canon to work with.
2008 June Challenge: Father's Day
The link will take you to the page where all the archived stories for this challenge may be found.